The perfect gift to give as a wedding present, is a personalised canvas with the bride and groom's first names, intertwined with the groom's surname.
Date of marriage can also be incorporated as part of the main calligraphy.  The date can be written in either Arabic or English.
A perfect reminder for the newly wed, happy couple.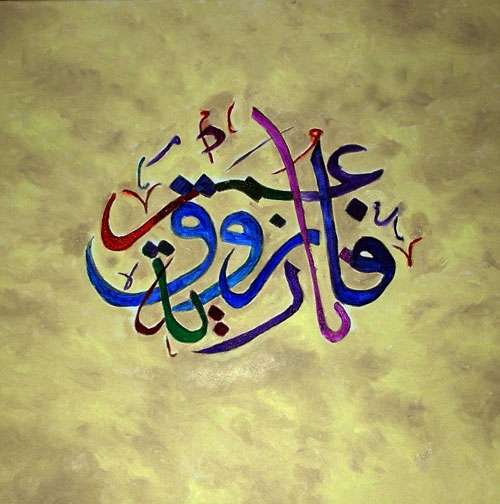 Umar, Nazia, Farook (Surname)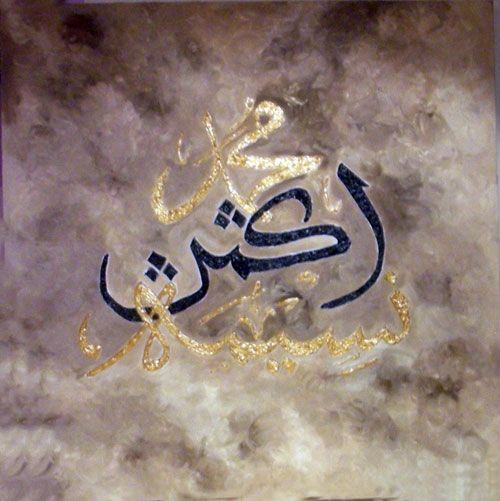 Mohammed, Nasima, Agmin(Surname)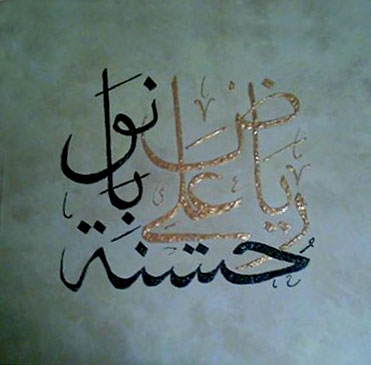 Husna Banu & Rayaz Ali
Above are just a few examples, if you want to commission a personalised wedding gift, please contact me for a quote. The price is based on canvas size.